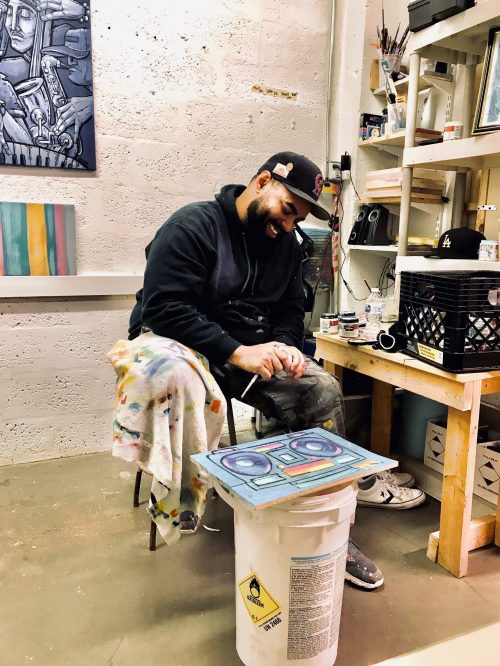 Carlos Solano is an artist who is striving to leave a positive mark in history with his art.


Born and raised in the Bronx, NYC, Carlos draws inspiration from his upbringings and experiences. He is inspired by positive energy, music, nature and spirituality which all play a part in his message as an artist.

Carlos' overall goal is to bring a positive message to the world via color and content.

"Create with love and positive energy" (csolano)
Education:
Cardinal Hayes High School 2000
Fashion institute Of Technology 2005
Email: [email protected]

Client List:
Thunderous Genius
Miami Dolphins
Miami Open
Uber Eats
Subways
ESPN (The Dan Lebatard Show)
Mas Miami
Adidas
The Confidante Hotel
Jamesons
U Vape and Smoke
Imperial Dance Company
JT Foundation
Concrete Beach Brewery
FDNY (Engine 64)
Wall Brawl
Grass Roots Music Festival
Yo Space
All Rights Reserved. Carlos Solano